Used Buses for Sale and Trade-In Options
We accept trade-ins to help customers who need to sell their used buses and add to our in-stock inventory for those seeking an alternative over buying new.
Purchasing a new bus is an exciting time in any organization, but how do you handle getting rid of your current bus? Crestline Buses is happy to work with customers across the country to evaluate trade-ins, and we provide an excellent selection of used buses for sale. We work with customers on consignment, direct sales, and trades. We have the expertise and knowledge to suggest the best course of action to ensure you get the most return from your pre-owned vehicle.
Crestline Buses has the most comprehensive network to help sell your bus with our preferred partners located throughout North America.
Talk to your local sales consultant for more information on our trade-in program.
Are you considering buying a used bus for sale?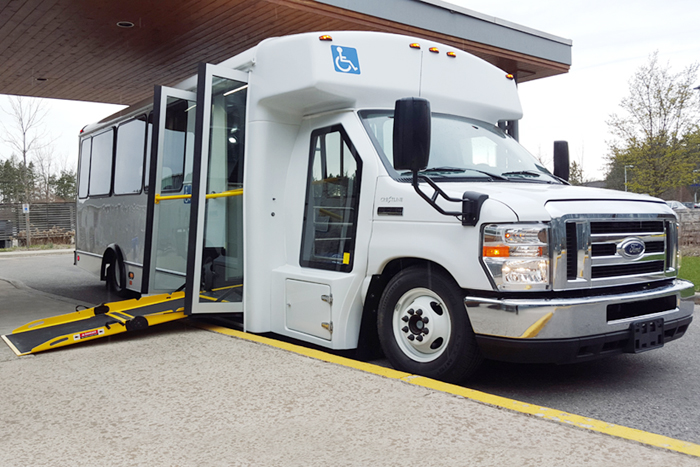 When you choose to buy a used bus for sale at Crestline Buses, you can count on a hassle-free experience. We educate you on the important factors to help you minimize risk and ensure safety for your operator and passengers.
Our in-house technicians make sure our used buses are safe and reliable by conducting a detailed inspection of the vehicle before the purchase. When you work with Crestline Buses, you can purchase a used bus for sale with confidence. Safety is our top priority.