Many owners are struggling when it comes to finding bus parts. Of course, you can take your bus to your local shop for basic mechanical repair. Still, when it comes to the bus body and its components, your local service provider might be confused or overcharge you for parts and service because they don't have access to the original equipment manufacturer (OEM) network. At Crestline, we have a strong relationship with our bus manufacturers, and we stock the most common bus parts for our customers so they can get a solution quickly and put their bus back on the road as soon as possible. So next time, contact us; we will deliver the right part for your bus, quickly and at a competitive price.  
Not a bus expert? Not a lot of time to dedicate to your bus maintenance? Our bus part specialists are here to ease your job. Here is a list of quick tips to help you gain time when you are looking for parts to repair your bus.
Identify the bus part you need.
Are you struggling with a door handle, a stuck seat belt, or a downed wheelchair lift? Your bus is dropping down at the back, and you are unsure how to manage the repair? No problem! We are the bus experts; it's our job to help you with your bus maintenance. We make things easier for you even if you have limited knowledge about buses!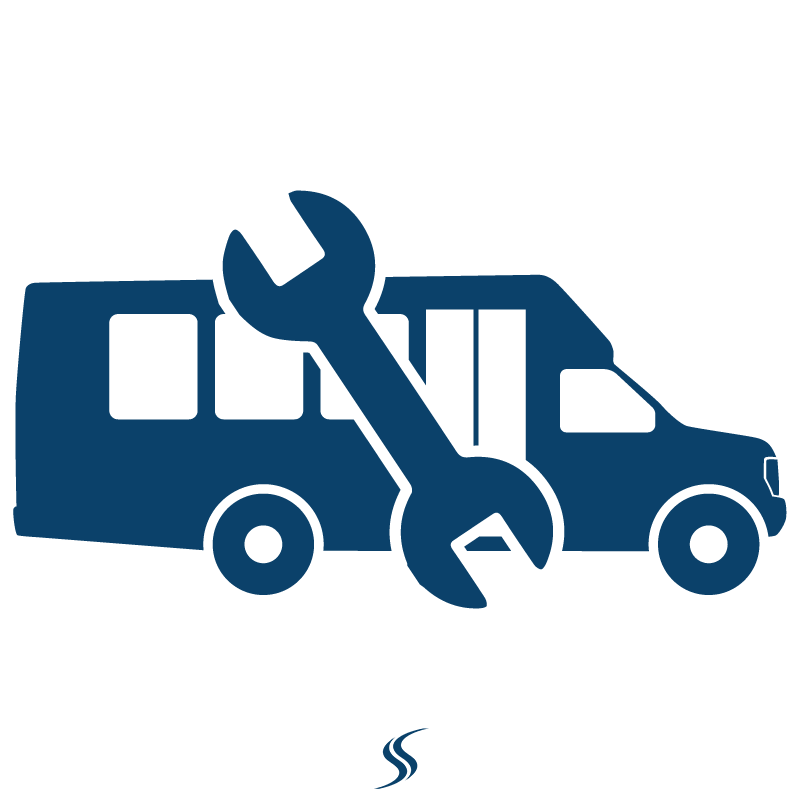 Our Bus Part Specialists give you simple and easy instructions to ease your process.
Chassis parts such as mirror assembly replacement, wheel covers or suspensions
Exterior or body parts: it's the white bus shell, including bumper, mouldings, doorsteps, door panels or custom decals, for example.
Interior elements: everything needed to replace bus flooring, panelling, seats, first aid kits, informational stickers, and so on
HVAC system: parts you need when you have a problem with heat, ventilation, or air conditioning in your bus
Electrical components: lights, switches, alarms, modules
Mobility products: everything related to accessibility features (wheelchair lift parts, ramp replacement, wheelchair securement repairs, etc.)
Take a couple of photos of the part you need. If the replacement part is a component of a more complex system such as A/C, include pictures of information tags often found under the hood. Sometimes items have the model and serial numbers on them, which should also be noted and included with your request. 
As a car owner, there is a good chance you have already experienced this very frustrating situation where you try to explain to your mechanic a weird sound your car makes every time you turn left… 
Well, buses are no exception! If it happens, take a moment to record the sound with a phone and note a short description of when it occurred (driving on smooth/rough road, vehicle running/off, weather and temperature conditions, etc. Our Bus Part Specialists understand and can decipher bus talk! So don't hesitate to send us every piece of info you collected; the more detailed, the easier it will be to determine the cause of the concern.  If a deeper investigation is needed, we can send one of our Mobile Techs to do a test drive to pinpoint where the sound is coming from and find the proper repair or part to fix your bus.  
Find your VIN (Vehicle Identification Number)
Each bus brand has design specificities; that's why most spare parts are called application parts, as opposed to generic parts. A vehicle identification number (VIN) is a unique code assigned to every motor vehicle when it's manufactured. This 17-character string of letters and numbers is unique to your bus, and it will help us ensure you receive a part that fits your bus. If you bought your bus from Crestline, our Parts Specialist will have access to your bus records and consult details about any customizations or options that may impact the repair you're trying to achieve.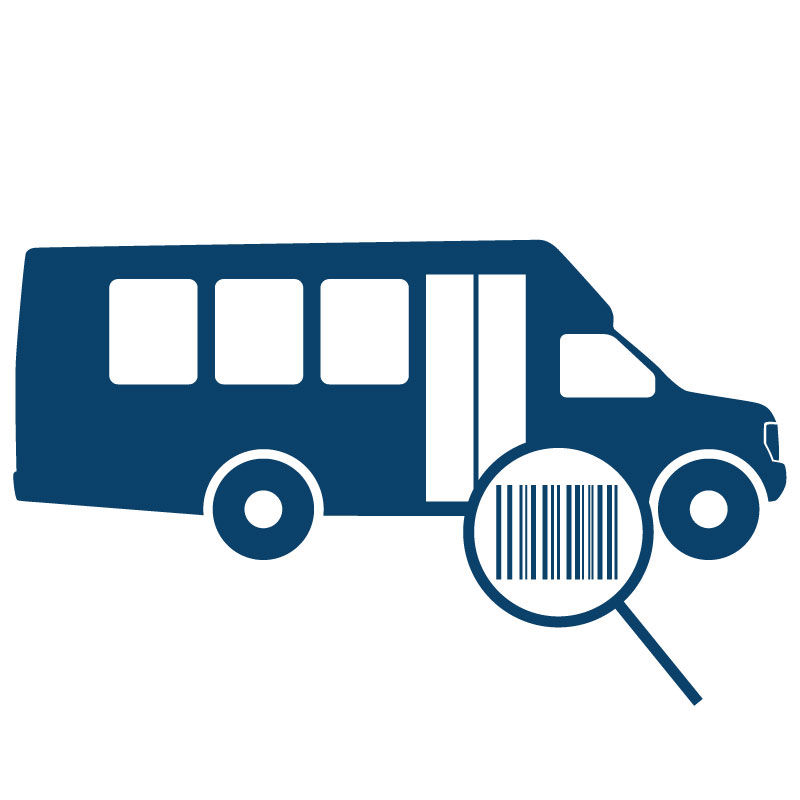 Our Bus Part Specialists give you simple and easy instructions to ease your process.
If you bought your bus from Crestline, you will find your VIN on the blue pouch received along with your bus delivery. In any case,you will fin your VIN in one of those places:

Title
Insurance policy
Lower corner of the windshield, on driver's side
Vehicle safety certification label in the driver's door
Order your bus parts online or by phone.
Now you have a better idea of the part you need and your VIN at hand; you're ready to place your order! 
We cover all provinces in Canada. We ship all in-stock parts orders received before 3:00 pm the same day; those received after 3:00 pm are shipped the next business day. Special orders and parts not in stock would be shipped the same day as we received them into stock at the closest warehouse. We will provide a tracking number allowing you to track your parcel and schedule the job on your bus. Learn more about our bus parts inventory here.
2 ways to place your order
Install your part on your bus.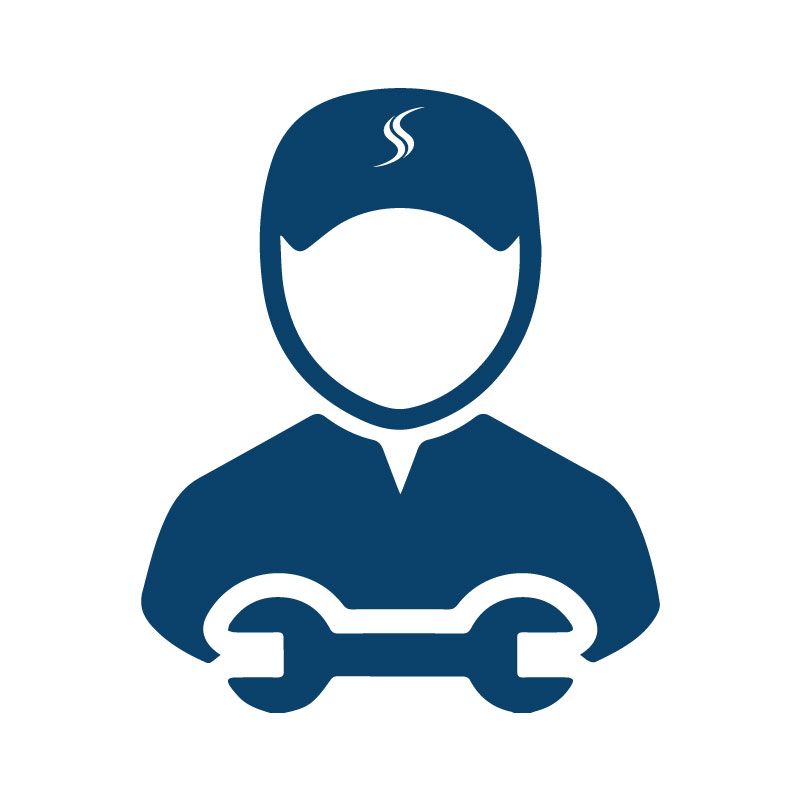 Need installation assistance? Our experts would love to see you get it done right! Contact us for part instructions, or if you have any questions: we're here to help! Call our Customer Care Hotline at 1-800-363-7591 to get personalized assistance. 
Need help on-site? Our Customer Care experts can help by sending a Mobile Tech or helping you locate a certified service center near you. Call us or submit a service request online to get the assistance you need.